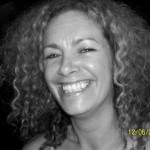 Drama has had a huge impact on my life since I was 8 years old. As a child I was shy and under confident and found it difficult to express myself. My mother took the lead and enrolled me in Therese O'Donovan's Speech & Drama classes. I quickly found a life long love for Speech & Drama. I would be the first person to class each week. Through my weekly classes I became more confident amongst my peers, more comfortable in the classroom and quickly blossomed into a happier, well rounded individual. This affected my whole school experience and my ability to be happy and enjoy learning. It is because of my own experience as a child that I wanted to set up a drama school that focuses on a positive learning experience for each student. Play Act drama school is an inclusive drama in education experience. Children instinctively enjoy playing and pretending. Through the process of dramatic play students will enjoy learning while having lots of fun. At Play Act drama school the students lead the way in the drama sessions by mixing improvisational play with structured classes. Our workshops are designed in close consideration with the primary school curriculum
CREDENTIALS
Adrienne's training includes her Master's Degree in Drama & Performance from University College Dublin, her Diploma in Drama, Arts and Theatre Studies from the National University of Ireland, her teaching Diploma from The Irish Board of Speech & Drama, Special Needs Assistant Certificate, Q.Q.I Level 5 and Child Development and Play Certificate, Q.Q.I Level 5. She has worked as a Speech & Drama teacher and workshop facilitator for over a decade. Some of her most current teaching posts are at St. Nicholas Montessori School, Monkstown Educate Together National School, St Joseph's National School, City West Educate Together and Powers Town Educate Together. She is in the process of developing a series of story-telling workshops in collaboration with St. Patrick's Hospital which will culminate in a 40 minute radio docu-drama. She runs her Speech & Drama school – classes run every Monday at DLR Lexicon Library and every Wednesday at The Lantern Centre, SCR, Dublin 8. She has facilitated a series of drama and story-telling workshops for The Holy Child Pre-school. She worked Lucan Youth Theatre in devising and performance of their script. Dublin Youth Theatre and The Irish Girl Guides Ranelagh. She also offers private tuition to students for their Speech and Drama exams.
Adrienne's Playwrighting work includes: Play On Dublin Theatre Festival 2013, Tormenting Tadhg Galway Fringe Festival 2012, Take Care of Mother Irish Times 2012, The Sea Between Us 2012, Script Reader at Fishamble: The New Play Company and Striptease Focus Theatre 2011.
Adrienne's Acting work includes: RTE's Killinaskully, RTE's Storyland: Concy the Outlaw, Listen, RTE's Aisling's Diary, Keys to The City (Galway film festival) and TV Dinner's The Dark Light Film Festival.
Professional Membership
Teaching Council Approved
Masters in Drama and Performance
H. DIP in Drama, Arts and Theatre
Teaching Diploma with the Irish Board of Speech & Drama
Adrienne Lee M.A, H.DIP, A.I.B.S.D
Copyright ©2014 Play Act drama school